'Norma-TM' a Moscow Translation Agency: professional translations into Russian!
We have been professionally translating from English into Russian since 1999. At this time, our clients include Avtodor, Gazprom, RusVynil, RDI, ALROSA, SGS, British American Tobacco, Rosatom, the largest developers and architects such as Hines, RMJM, Waterman, Bovis, Merck; Pfizer and a number of other pharmaceutical companies, the Ingosstrakh insurance company, Deutsche Bank and many others.
The high quality of our work is the result of our long-time efforts and our strict requirements to the qualifications of our translators and administrators. We make emphasis not on technology but on human factor. This is exactly the approach that has proven the most effective in the difficult, sometimes critical economic situation.
Our advantages are as follows: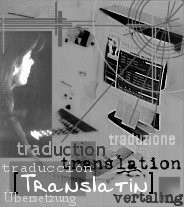 1. We employ only certified translators from Russia's large cities with continuous markets for translations and chances for good translating education and professional growth.
2. Translations of specific texts are subject to editing and terminological analyses.
3. We are a highly intellectual team capable of understanding any aspects of modern science and technologies.
4. Over the 16 years we have been in this business we have accumulated a very vast experience and bases of resources, including various terminologies and highly qualified translators.
5. Our prices are the lowest you can pay for high quality.
Our services are as follows:
The translation of any types of documents, notarized if need be
Proofreading, correcting and editing translations in whatever field
We supply professional and energetic interpreters who will highly benefit the professional image of your company!
Contact us:
Office telephones: +7(495) 981-8140, 981-6663;
GSM: +7 (903) 968-7943
E-mail: perevesty@mail.ru
The VKontakte page: http://vk.com/public53683501
The Facebook page: https://www.facebook.com/translationagencynorma
© 1999-2015 NORMA-TM Translation Agency LLC, Moscow

perevesty@mail.ru
+7 (903) 968 7613
+7 (926) 289 6208